TIF District Increases Sales Tax Revenue | News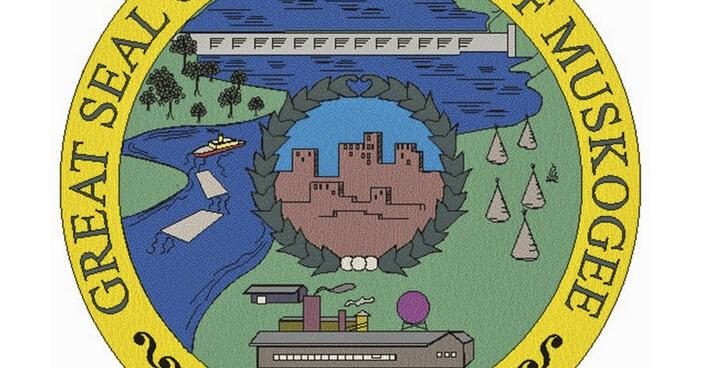 Urban renewal efforts along Muskogee's northwest retail corridor have spurred the growth of ad valorem and sales tax revenue generated in the project area.
City Manager Mike Miller said the record sales tax revenue generated in the urban renewal project area in fiscal year 2021, which ended June 30, "reflects what we've seen in the whole city". Ad valorem tax revenue captured in the Tax Increase Funding District also hit a new high last year, reflecting an increase in property values ​​and the completion of recent development.
A new report that documents TIF revenues captured and distributed shows that ad valorem and sales taxes collected in the project area remain significantly higher than before redevelopment began. New revenue generated from property improvements and increased business activity is used by the city to pay off acquired debt to purchase land, improve infrastructure, and encourage redevelopment.
"I think that indicates it's working as intended," Miller said of Tax Increment District No. 3, an economic development tool approved by city councilors in October 2014 to help fund urban renewal efforts. "It's meeting expectations – we're repaying the debt on time, so we're on track to do exactly what we said we would do."
Miller said there are "prospects for future development" in the area of ​​the urban renewal project. Although there are "ongoing projects", Miller said details "must be kept under wraps until we have something signed, sealed and delivered".
The report, which state law requires to be published annually, shows that the overall assessed value of real estate located in the special tax district increased 277.89 percent from its base assessed value of $808,260. The overall appraised value of the property in the urban renewal project area as of June 30 was certified at $3.05 million – the highest value recorded since the Muskogee County Assessor's Office certified the value estimated benchmark in January 2015.
The annual report shows that overall sales tax collections generated by business activity in the district increased 218.66 percent from their baseline of $302,210, a number based on collections recorded for the district. fiscal 2014. Fiscal 2021, which ended June 30, totaled $963,025, up 8.83% from last year's total of $884,931 and the most since inception urban renewal efforts.
The TIF District was established in October 2014 to help fund redevelopment efforts in the Urban Renewal Project area in northwest Muskogee. The creation of the district authorizes the city to capture and distribute 75% of the revenue generated by sales and ad valorem taxes attributable to the redevelopment.
New revenue is dedicated to reimbursing up to $16 million that has been authorized to be spent in support of the Urban Renewal Plan. Allowable expenditures included land acquisition, site and infrastructure improvements, development incentives and organizational costs.
Records show the city secured a $6.55 million note to fund urban renewal efforts that began in 2015 with the construction of Three Rivers Plaza and the relocation of the Muskogee County Regional Juvenile Detention Center . As of June 30, an outstanding balance of $5.44 million remains due – a payment of $365,328 was made on July 1 and a second payment of $235,028 is due on January 1.
The Muskogee Urban Renewal Authority also borrowed $5.5 million from the City of Muskogee Foundation. The unsecured loan, the principal amount of which remains unpaid, is expected to be repaid with TIF revenues as soon as they become available and the proceeds from the sales of properties in the area of ​​the urban renewal project.
From December 2015 through fiscal year 2021, the city distributed revenues totaling $655,387 from ad valorem taxes and nearly $2.93 million from the collection of municipal sales tax in the TIF district. The report shows that TIF revenues totaling more than $2.79 million had been deposited in a designated bank account as of June 30 and made available for principal and interest payments on the $6.55 million note, issued in 2014 by a consortium of local banks.
The area designated for urban renewal is bounded by Chicago and 11th Street to the east and west and Shawnee Bypass and Talladega Street to the north and south. Urban Renewal Commissioners initially divided the 90-acre land into three project areas, with the bulk earmarked for big-box retail projects and smaller areas earmarked for commercial infill and residential development.