Texting scammers are on the rise, Arizona Attorney General's Office warns | Arizona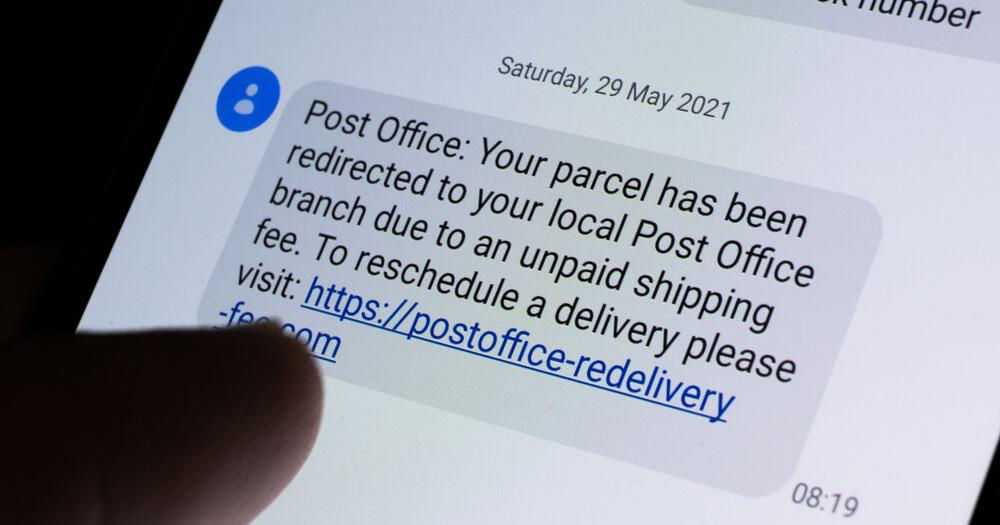 (The Center Square) – The Arizona Attorney General's office is warning consumers about the rise in texting scams.
The Federal Trade Commission reported a record 378,119 fraud complaints about SMS scams in 2021. This represents an increase from the number of complaints it received in 2020 (332,275), according to a press release from the attorney general's office.
In 2021 alone, Americans lost at least $131 million to SMS scams; the median loss was $900 per person.
The Arizona Attorney General's Office also said it has seen an increase in complaints about these scams.
"Our office has made great strides in cracking down on phone scams and fake calls, but the fraudsters are relentless," Attorney General Mark Brnovich said in a news release. "Text messaging programs are on the rise now and people are losing their money."
Brnovich's office notes that texting scams trick consumers into sending them an encrypted message in hopes they'll reply or click on a link.
For example, these scammers sometimes pretend to be banks and financial institutions. They send text messages to people claiming to inform them of suspicious activity regarding their bank accounts. Scammers then ask people to verify their account username, password or PIN.
Brnovich's office also warns against delivery scams. In these cases, scammers pose as delivery services and ask people to confirm their credit card to pay for the delivery of a package.
Other times, scammers pretend to be government agencies like the IRS or the Social Security Administration and ask for their social security number to receive their tax returns or prevent legal action against them.
Additionally, scammers pretend to be well-known companies and may promise people a gift card or money by completing a supposed survey.
Additionally, Brnovich's office warns people about impersonation scams. In these cases, the impostor either pretends to have the wrong number or is an acquaintance of the person they are trying to scam.
"You may receive an SMS from an unknown phone number with a simple phrase like 'How are you?', 'Hi' or 'I couldn't reach you. Call me back when you can," the statement said.
The Attorney General's Office offers people the following advice to reduce their risk of falling victim to this type of fraud.
Here's what the attorney general's office has to say about it.
Ignore messages from unknown numbers pretending to be financial institutions, senders, government agencies and private companies. These entities do not request personal information by SMS. They are very unlikely to text you if you haven't contacted them first. If you think the request might be legitimate, call or email independently using the entity's website contact information, not the text message.

Do not click on any link in an unsolicited text message. Clicking on the link may allow the scammer to access personal information on your phone.

Do not reply to a text message from an unknown number. Do not reply even if the text message says "text STOP" to avoid further messages.

Block the number that sent you the scam text.

Click here

for a guide on how to block scam text messages on an iPhone or Android phone.

Look for red flags in the text message, such as misspellings or instructions to act quickly. The scammers want you to think the matter is urgent so you don't take the time to fully assess the situation.

As a general rule, treat your personal information like money. Would you like to give money to someone who randomly contacts you by SMS? Treat any phone number that asks for personally identifiable information via text message as asking for money.

Take your time and follow your instincts. Even if the message appears to come from an entity or number that you recognize (like your bank), has this entity ever texted you before? Even if they've already texted you, have they ever texted about that particular information or made that particular request? Being careful will save you a lot of time, aggravation, and money in the long run.
Additionally, the Attorney General's office tells people they can file a complaint with the office if they have been a victim of or witness to consumer fraud. The office tells people that if they want a complaint form mailed to them, they can contact the Attorney General's office in Phoenix at (602) 542-5763, in Tucson at (520) 628-6648, or by outside of the Phoenix and Tucson metro areas. at (800) 352-8431.