Sugar tax: Government plans criticized as "weak" while food bosses deem measures too severe | The independent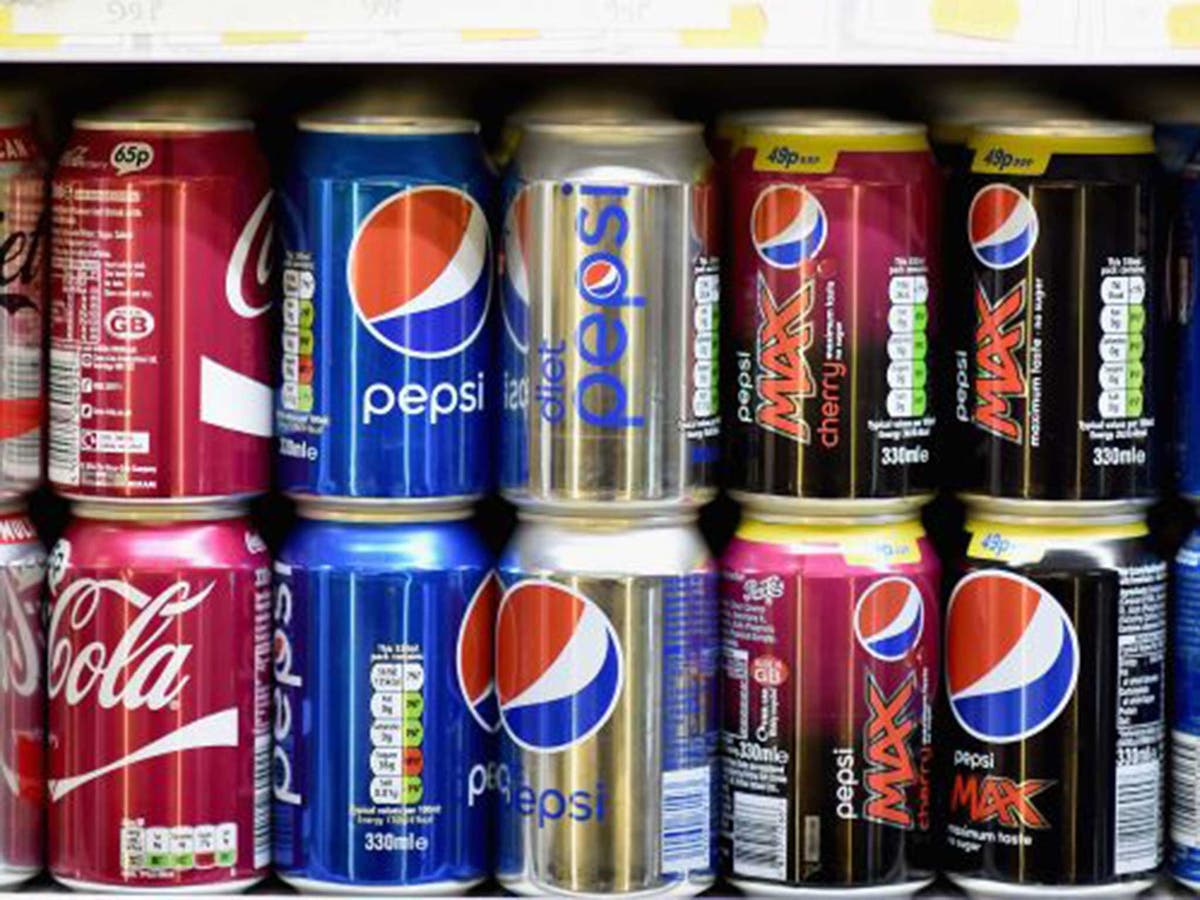 The government is set to launch its long-awaited campaign to fight obesity amid an outcry from health activists that is "low" by what was expected, and protests from the food industry and drinks that it's way too hard.
The announcement will include a target for food manufacturers to reduce the level of sugar in food and drink by 20% in five years – but this will be voluntary and will not include many of the measures demanded by campaigners for the health, such as restrictions on advertising. Theresa May has reportedly dismissed what she sees as symptoms of a "nanny state".
But she gave the green light to a tax on sugary drinks that was included in George Osborne's budget in March, despite vehement protests from the industry that it would be inefficient and destroy thousands of jobs.
The document, Childhood obesity – a plan of action, states that "all sectors of the food and beverage industry will be challenged to reduce overall sugar in a range of products that contribute to children's sugar consumption by at least 20% by 2020, including including a 5% reduction in the first year.
The campaign, coordinated by Public Health England, will initially focus on the foods that contribute the most to children's sugar intake, such as breakfast cereals, yogurts, cookies, cakes, sweets, pastries, puddings, ice cream and sweet spreads.
But the industry's involvement in the campaign will be voluntary, and it is only if it does not meet the targets that the government will consider using "other levers".
There is also a section in the document that suggests Brexit will give the government more leeway to regulate how food is labeled, adding that "it could include clearer visual labeling, like teaspoons of sugar, to show consumers the sugar content of packaged foods. and drink".
The plan also states that "every elementary school child should get at least 60 minutes of moderate to vigorous physical activity per day. At least 30 minutes should be provided in school daily during active breaks, physical education, extracurricular clubs, active classes or other sport and physical activity events, with the remaining 30 minutes taken into consideration. charged by parents and guardians outside of school hours "and gives Ofsted the responsibility of ensuring that primary schools comply.
Secretary of State for Education, Justine Greening, will lead a campaign to "encourage" free schools and academies to meet the same dietary standards that comprehensive schools are required to meet.
But there is no mention of other measures demanded by health activists, such as restrictions on television advertising that would ban, for example, the use of cartoon characters to promote cereals and snacks, and ban junk food advertising on family shows.
This omission was described by Liberal Democrat leader Tim Farron as a "sugar coated deal with big business" and a "shame." He said, "Why do the Conservatives not stand up for our children? This is particularly silly because any short-term income gain from the sale of waste will be lost in future NHS spending. "
Kath Dalmeny of the Children's Food Campaign said. "Anyone who has seen part of the strategy uses the word 'weak'."
She added: "The soft drink tax is the only serious political commitment and is already under attack by the food and retail industries. They really don't want a tax on sugary drinks introduced. The 20 percent target is a voluntary measure, so not much different from previous accountability agreements, which were ineffective. "Encouragement" is a weak answer; what about "demand"?
"He says that 'the actions of this plan will dramatically reduce the rate of childhood obesity in England over the next 10 years.' Really?"


Unhealthy appetite: is "fatploitation" fueling the obesity crisis?
Show all 5
The announcement of the implementation of the soft drink tax comes just two days after a coalition of UK businesses launched the Face the Facts, Can the Tax campaign, claiming it would cost 4,000 jobs across the United Kingdom and would result in a drop in economic output of £ 132 million. .
Gavin Partington, managing director of the British Soft Drinks Association, which funded the campaign, said: "Given the economic uncertainty our country is currently facing, we are disappointed that the government is keen to take a step which, according to analysis, will result in thousands of job losses, and yet fail to have a significant impact on obesity levels.
"As an industry, we recognize that we have a role to play in the fight against obesity, so it's a sad irony that the only category that has paved the way for reducing consumer sugar consumption – down 16% compared to soft drinks since 2012 – is being targeted for a punitive tax.
"We will share the evidence during this consultation in the hope that ministers will reconsider a measure that is both unnecessary and damaging to the economy."