Sales Tax Revenue Among NYSAC Priorities | News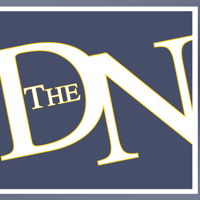 The New York State Counties Association seeks to restore local control over the sales tax, invest in public health and help counties deliver services with improved efficiency and at lower cost among its priorities legislative for 2022.
The priorities are outlined in the Association's recently released 2022 Legislative Agenda, which outlines New York Counties' top priorities for the state's next legislative session.
"Over the past 20 months, counties have led the local response to a national emergency and proven that whether protecting public health and safety, rebuilding infrastructure, protecting the environment or to provide social safety net services, its counties do," said NYSAC Chair Marte Sauerbrey, Tioga County Chairperson. "As we enter another year of fighting the pandemic while working to rebuild and strengthen our communities, we are calling on our partners at the state level to provide the resources, flexibility and local control that counties need to serve our residents, while protecting the premises. taxpayers".
The program is developed annually by county delegates in conjunction with NYSAC staff and reflects the need for specific state or federal action. The issues directly impact local governments, businesses and county residents.
The five main priorities of the legislative program for 2022 are:
not End the diversion of county sales tax for state aid to municipalities (AIM).
not Ensure that the diversion of county sales tax for distressed hospital facilities expires.
not Return entire counties for federal Enhanced Medicaid funds.
not Invest in local county health services.
not Reform the treatment of those found unfit to stand trial.
The 2022 Legislative Program also details challenges and policy recommendations on a variety of policy areas impacting county government. They include children with special needs, higher education and community colleges, economic development and agriculture, environment, games, public administration, social services, justice, local finance and relief tax, Medicaid, public employee relations, etc.