OECD tax: government 'dramatically failed' to keep rate lower – Doherty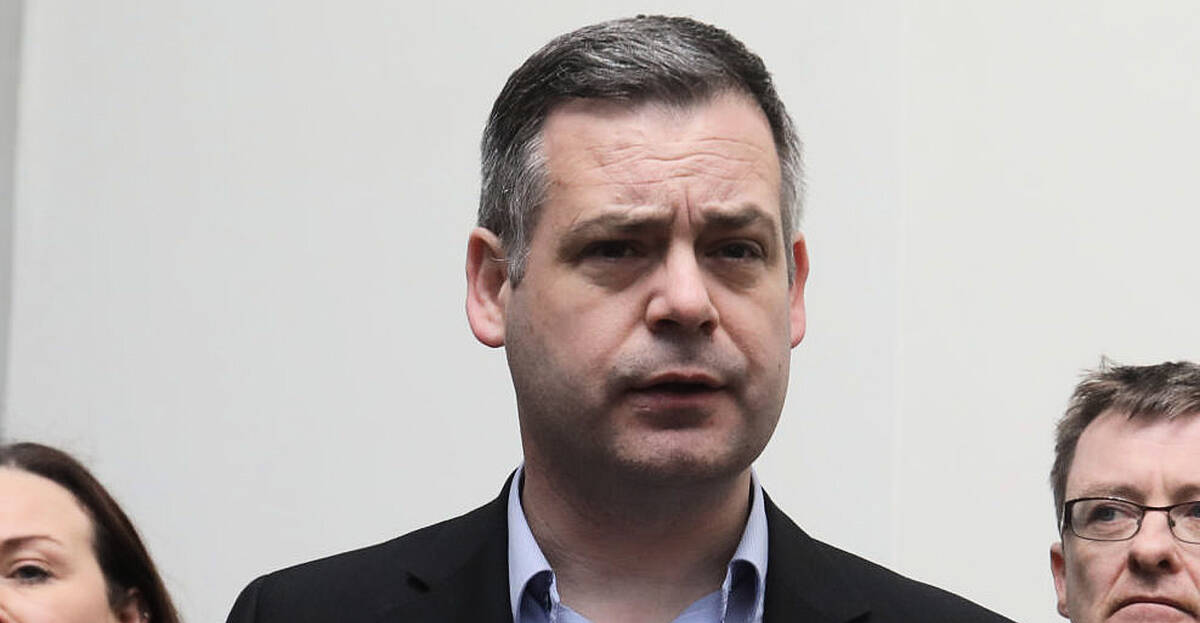 [ad_1]
Sinn Féin says the government has "failed dramatically" to keep Ireland's corporate tax rate at 12.5%.
Ireland is expected to agree to a minimum global corporate tax rate after a Cabinet meeting on Thursday.
About 130 countries have pledged to support the plan, with Ireland being one of the few countries not to join.
An updated draft of the OECD proposal deleted the term "at least" from a rate of 15%.
This is believed to pave the way for Ireland to become a party to the deal.
Last week the Minister of Finance Paschal Donohoe said New the government had to "review where we are" on the fiscal front.
He said discussions were continuing to see if progress was possible – including with finance ministers from the United States, the United Kingdom, France, Germany and Japan.
Sinn Féin finance spokesperson Pearse Doherty said Current affairs lunch Ireland was unlikely to win on their own.
"I think, to be fair, the odds were stacked against us from the start on that.
"Part of this is the result of our own, or that of the government, aggressive tax planning in our code.
"But let's be clear: the government's goal here was to secure the 12.5% ​​tax rate under the OECD, after the 130 countries agreed in principle to the 15% rate.
"On this measure, there is no doubt about it: we have failed and failed spectacularly."
MP Doherty says that while he believes Minister Donohoe's attempts were genuine, Ireland had few that supported our position.
"I think he was sincere in trying to get the rate of 12.5% ​​within the framework of the OECD.
"I think the decision to step down from then on obviously caused more damage to the reputation.
"But the reason we don't have friends here internationally is that aggressive tax planning has happened.
"It happened under the successive surveillance of the Irish government.
"And the question is whether we actually applied an effective rate of 12.5% ​​- that's where businesses would actually pay 12.5%, which most businesses in Ireland do.
"But the problem is, this minority of large corporations that have been able to reduce their tax payable to close to zero has caused us immense damage to our reputation, and so we have very few friends internationally." .
But he says he hopes a dual system – which would see small domestic businesses paying less corporate tax – is possible.
"We expect the Commission to grant it, but it is not certain. The rate of 12.5% ​​must remain for these companies."
Main Image: Sinn Féin's Pearse Doherty (center) speaks to the media at Leinster House in February 2020. Photo by: Leah Farrell / RollingNews.ie
[ad_2]