Louisiana Hospital Association Appoints Board Members and New Orleans Attorney Appointed to Defense Attorney Organization | Company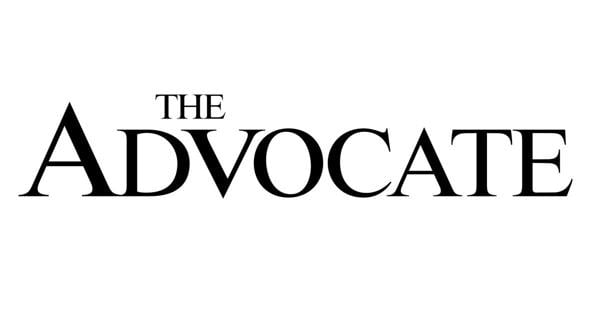 James "Jim" River Jr. received the 2022 Award of Merit from the International Organization of Women Pilots, The Ninety-Nines.
The award recognizes individuals who make a significant contribution to any aspect of aviation.
Rivière chartered the Aviation Association of Louisiana. The group introduced a constitutional amendment enshrining taxes on aviation fuel for aviation purposes, instead of going to the general state budget. As a result, hundreds of millions of taxpayer dollars are spent improving airports.
He developed the website laaviator.com to keep the Louisiana aviation community informed of news, events and classifieds.
—
Jay M. Mattappallypartner at Irwin Fritchie Urquhart & Moore in New Orleans, has accepted an invitation to join the International Association of Defense Counsel.
The organization is by invitation only for lawyers who represent corporate and insurance interests.
Mattappally focuses his practice on product liability litigation, including defending manufacturers of medical devices, pharmaceuticals and consumer products in individual and class actions.
He earned a bachelor's degree in biomedical engineering from Tulane University, a master's degree in engineering management from Duke University, and a law degree, magna cum laude, from Loyola University of New Orleans College of Law.
—-
The Louisiana Hospital Association has named its 2022-23 board officers and newly elected board members.
Greg C. FeirnCEO of LCMC Health in New Orleans, will chair the board. Jason E. CobbCEO of Rapides Regional Medical Center in Alexandria, is the outgoing president. Mary Ellen PrattCEO of St. James Parish Hospital in Lutcher, will be the president-elect. Rene J. Ragas, President and CEO of Woman's Hospital of Baton Rouge, was elected Treasurer.
Jerry A. "Jaf" Fielder IIPresident and CEO of Willis-Knighton Health System in Shreveport, and Kristin S. Wolkartexecutive vice president and chief nursing officer of the Franciscan Missionaries of Notre Dame Health System in Baton Rouge, were elected general administrators for a two-year term. Chris FoxPresident of the LHC Group Facilities Based Services Division at Lafayette, was re-elected for a second term as Chief Executive.
The following individuals were elected to two-year terms as district administrators:
Bayou district: Phyllis L. PeoplesPresident and CEO of the Terrebonne General Health System in Houma
Northshore neighborhood: Joan M. CoffmanPresident and CEO of St. Tammany Health System in Covington
Central District: Christopher "Chris" KaramSenior Vice President of Group Operations of CHRISTUS Health in Alexandria
North-West district: David C. Jonesadministrator and CEO of North Caddo Medical Center in Vivian
South-East district: Edgardo J. TenreiroPresident and CEO of Baton Rouge General.
—-
Dr. Ellis M. Arjmand and Jordan P.Parker have joined the Board of Directors of Ronald McDonald House Charities of South Louisiana.
Arjmand is the chief surgeon at Children's Hospital New Orleans.
He received his bachelor's degree, medical degree, and doctorate from Northwestern University. He earned a master's degree in medical management from Carnegie Mellon University. He completed his residency in otolaryngology and fellowship in pediatric otolaryngology at the University of Washington and St. Louis Children's Hospital.
Parker is an attorney at the law firm Pius Obioha & Associates
He earned a master's degree in human resources and leadership development from LSU and a law degree from Southern University Law Center.