Donald C. Lubick, 95, Renowned Buffalo Tax Lawyer Has Served Under Five Presidents | Featured Obituaries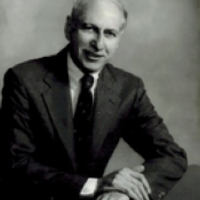 C. Eugene Steuerle of the Tax Policy Center wrote in 2018 that he was always "guided by the basic tenets of tax policy: efficiency, simplicity, and the concept of horizontal equity – the idea that equals should be treated equally under the law".
Steuerle also noted that he was "one of the most dedicated public servants I have ever known. And his kindness extended to the tennis court.
Mr. Lubick has chaired the American Bar Association's committee on domestic tax issues, served on the advisory panel to the US Commissioner of Internal Revenue, and was a fellow of the American Law Institute.
In Buffalo, he was a member of the World Hospitality Group, working with the US State Department to host foreign dignitaries visiting Niagara Falls and Western New York.
He was a member and officer of Temple Beth El, now Temple Beth Tzedek, in Buffalo and Adas Israel Congregation in Washington. He has also provided extensive pro bono tax work for the Jewish Federations of North America.
A resident of Chevy Chase, Maryland, he had a summer home in Fort Erie, Ontario since 1967.
Surviving are his wife of 61 years, the former Susan Cohen; one son, Jonathan; two daughters, Caroline Lubick Goldzweig and Lisa Lubick-Daniel; and nine grandchildren.