Doctor and lawyer face off in Republican primary for state Senate District 24 – St. Louis Call Newspapers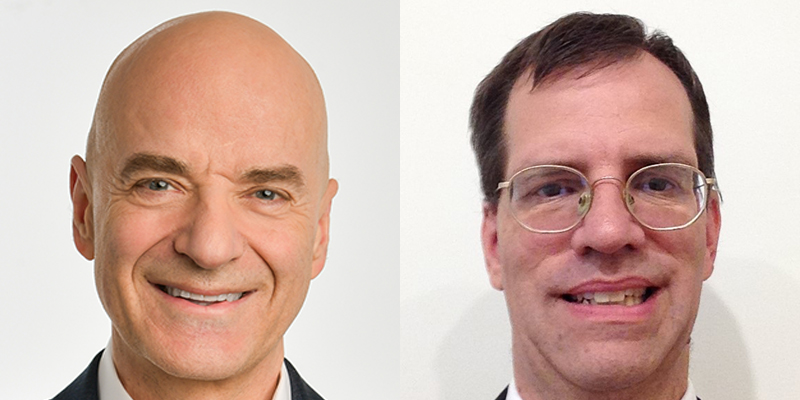 SH, other parts of South County in new Senate District
Editor's Note: This is a developing article. Keep checking callnewspapers.com for more.
Sunset Hills will be represented by another state Senate district in next year's legislative session after this year's redistricting. Sunset Hills, along with parts of Fenton and Oakville in unincorporated southern St. Louis County are now part of Senate District 24.
Two candidates are running in the August 2 Republican primary for the 24th Senate District: George Hruza, a dermatologist surgeon from Huntleigh, and Brett Schenck, a lawyer from Creve Couer.
Hruza is a newcomer to the civil service. He lives in Huntleigh with his wife Carri and together they have four adult children. Hruza is an immigrant from Czechoslovakia and works as a micrographic dermatologic surgeon at the Laser and Dermatologic Surgery Center.
When asked why he was seeking a position, Hruza said, "As an immigrant from communist Czechoslovakia, the United States has given my family and me incredible opportunity and success. I want to make sure others can continue to live the American dream like I did. I run about individual freedom, responsibility, and opportunity for all Missouri residents.
Schenck is a solo lawyer who lives in Creve Couer with his wife Jun. They have two children who attend Ladue Middle School.
When asked why he was seeking a position, Schenck said, "I want to improve the lives of people in District 24."
The candidates gave the following answers to The Call's candidate questionnaire:
What issue do you consider the most important issue in this race and why?
Hrouza: "If elected, I will be the only physician in the Missouri Senate. I want to make sure that the people of Missouri have access to the health care they need. The people of Missouri should be able to choose their doctors and be treated with a safe and transparent way in terms of costs.
Schenck: "Improving the neighborhood economy."
Other issues you perceive in your run and position on each:
Hrouza: "We need tax cuts, workforce development, transparency and choice in education. I also strongly support our law enforcement and first responders.
Schenck: "To better protect and defend the constitutional rights and freedoms of the people of Missouri. This includes allowing parents to decide how best to educate their children. Also, to better protect our values ​​and reduce crime.
In your opinion, what are the main responsibilities of a person elected to this position?
Hrouza: "Community service, ensuring good government and transparency. An open line of communication between elected offices and the constituents they serve. »
Schenck: "The elected official must demonstrate ethics, professionalism and persist in getting things done for his constituents. During my career as a lawyer, I have tried to emulate these qualities. I have had very good reviews from many of my clients who touch on these qualities.
In your opinion, what are the biggest challenges of the 24th arrondissement?
Hrouza: "The 24th arrondissement is economically and culturally diversified. It will be important to represent all of these people. I look forward to working on solutions for our great community.
Schenck: "Improve the economy and ensure that our rights, values ​​and freedoms are protected. We need to foster more innovation in the district to attract more business… My law practice focuses on protecting clients' inventions and creations through patents, copyrights and trademarks. I intend to use this experience…to improve the lives of the residents of District 24."
What is your position on tax financing? Are changes needed?
Hrouza: "The original purpose of a TIF was to encourage development in degraded or underserved areas. I support the original intent of a TIF but the current practice is abusive. This abuse puts existing businesses at a disadvantage competitive and rarely stimulates development that would not have happened without a FIT We need better infrastructure.
Schenck: "We need to ensure that the funds from the tax increase funding actually stimulate private investment in a devastated area that has been designated as in need of economic revitalization."
Are changes needed to the state's basic formula for funding education?
Hrouza: "The Basic Formula is a complex document that the Legislature often changes…I would only vote for changes that would improve students, access to choice, access to technology, and improve student outcomes."
Schenck: "Not at this time."
Are changes needed to the law allowing Missouri citizens to carry concealed weapons?
Hrouza: "We must always defend constitutional rights. Safety and crime reduction are my primary concern. We need to have strong background checks. We want to keep guns away from dangerous individuals.
Schenck: "Not at this time."
Should the police services be defunded?
Hrouza: "No, we must support, defend and respect our brave men and women in law enforcement."
Schenck: "No, policing needs to be improved, but not de-funded."
Do you support right to work legislation?
Hrouza: "The people of Missouri voted overwhelmingly on this issue. I support the will of the people.
Schenck: "Yes."